Auto upholstery stitching, what? Believe me when I say it's all in the details and stitch patterns are a small detail that will show up all over your vehicles interior. so you should be sure of how the stitch pattern will work with the rest of your design.
Okay so you already have the design and colors down, you get to the upholstery shop and the upholster asks you "what type of stitching do you want?" At this point the upholsterer will explain all of your options probably going through a list of available seams. If he's really good and anticipates that you probably don't know much about auto upholstery seams and stitching then he will have some samples available for you to look at.
Just in case he doesn't and so that you know how to answer this question before you take your car in to the upholstery shop, the video below is a quick, simple and easy example of different auto upholstery stitching patterns used in upholstery and you get the added benefit of knowing what goes into each type of stitch.

Why is knowing how the stitch is made important? So you will know what's going on when the upholstery shop changes the price when you change your mind on your auto upholstery stitch type. Basically the more intricate the stitching the more time consuming and therefore the price will more than likely go up. If you want something simple, the price will more than likely go down. It all depends on how time consuming the job it.
Auto Upholstery Stitching Patterns
These are the stitches discussed in this video
Half inch salvage seam (basic seam)
Top stitch
French Seam (double top stitch)
Welt and boxing
Zipper boxing
Hand Sewn Auto Upholstery Stitching
Of course there are some more intricate stitch patterns that are stitched by hand due to the intricacy of the stitch, these include: 
European diamond stitch
Cross stitching
Hexagonal stitches
These stitches are generally used on motorcycle seat upholstery or on steering wheels but people have been known to put them on large areas of automotive seating. Of course, this type of hand stitched interior does not come cheap. If you want your car to have these styles of intricate hand sewn stitch patterns be prepared to pay a lot of hours in labor for the process.
Stitch Patterns on the panels are another very popular option for auto interiors. This is where a design is made on the panels of the seat itself like the one below. The possibilities are endless with these types of automotive stitch patterns.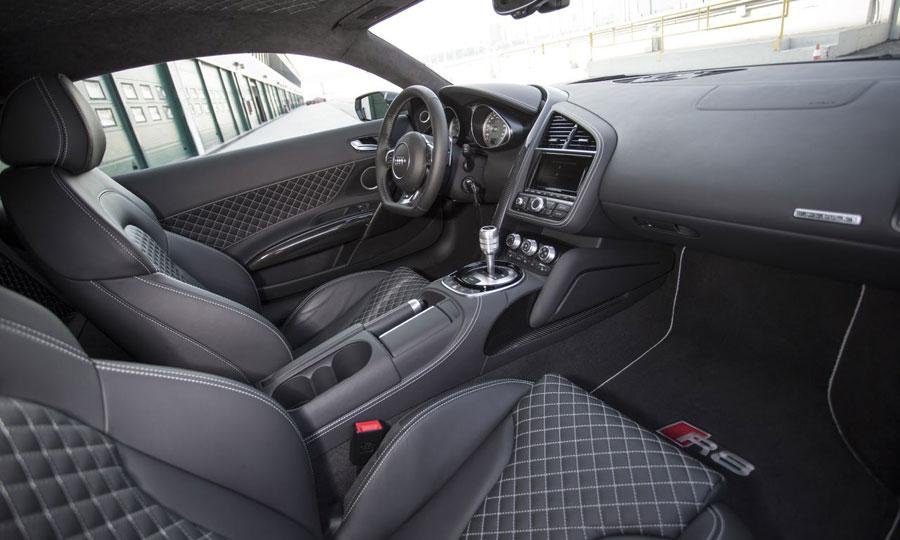 Hopefully you now have a better understanding of auto upholstery stitching and maybe even some new ideas or modifications to the way you want your interior to look.