Choosing upholstery material may seem pretty straightforward and like an easy decision to make. You pick a color and a fabric you like and your done. However, if you want your upholstery to be durable, dependable and long lasting, choosing cheap upholstery fabric may not be the best option. When you get to this point in your project, don't just make your decision on color and patterns, quality should be the most important factor.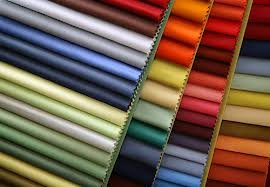 Upholstery Material Color and Texture
All upholstery material has different texture, design and durability. You always want to go with a more durable fabric that will stand up to wear and tear rather than making the decision on color or pattern. Upholstery material can be very expensive, it should be done right the first time and your enjoyment of it should last as long as possible as well.
What are you using the material for?
Depending on your project, the type of upholstery material will be an important part of your choice. For example, if you are choosing sofa fabrics you will be more concerned with heavier more stain resistant fabrics for upholstery. You may not be as concerned with sun damage or water protection. This would be more of a concern with marine or auto upholstery.
Sofa Fabrics
Furniture and sofa fabrics come in a wide range of colors and styles. In fact, designer upholstery fabric and luxury fabrics are readily available through upholstery supply stores. These fabrics are very stylish but can be fragile and special care must be taken to keep these selections looking good. Some ways to test durability would include simply holding the upholstery material in your hand. There is a distinct feel that will be notable when comparing two materials.
What's on a upholstery material specification "spec" sheet?
If your still not sure, never be afraid to ask the upholstery supply store or shop to give you the specs for the upholstery material you are interested in. The specs will include density, cold crack, rub, and UV protection rates.
Cold crack rate will tell you at what temperature the material will begin to crack.
"Rub," relates to the number of times you can rub the fabric before it will wear out.
UV protection rate will tell you how sun resistant the material is. This is important if the material will be used on a vehicle, marine upholstery, motorcycle seat upholstery or other outdoor furniture.
Understanding how to compare the specs of the upholstery material will make you a more informed and confident buyer.
Online vs. specialty shop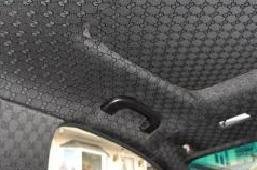 You can find upholstery material online on sites like fabric depot or fabric warehouse and countless others. These are good sites to use to find out what is available and to help you narrow your decision. If cost is a big factor in your decision these are good places to start.
I've always preferred to touch the fabric and test it. This will be a big purchase and you want to make the right choice in color, texture and other important elements that will help contribute to a good quality final product. If you want to buy you're upholstery fabrics online I would suggest at least a visit to an upholstery supply store to get a feel for the materials. Its not required…but it helps.
How local climate weighs into your upholstery material choice
In terms of auto or other outdoor upholstery your choices may also depend on the climate where you live. For example, upholstery leather may be a good choice for humid climates but may wear or crack much faster in dry, hot climates if not cared for properly.
Vinyl upholstery may crack faster in cold weather and hold more heat in hot climates. Upholstery leather can be treated with special conditioners to keep it from cracking if you live in a hot, dry area. Vinyl upholstery cannot be treated with conditioners used for leather. This will harden the vinyl causing it to crack at a much faster rate.
Picking out fabrics for your next project is the fun part so have fun but make sure you keep all the practical stuff in mind when your picturing your new car is going to look when it's done. It's always better to pay now than later. foam for upholstery is another very important element of the upholstery design.